Car Audio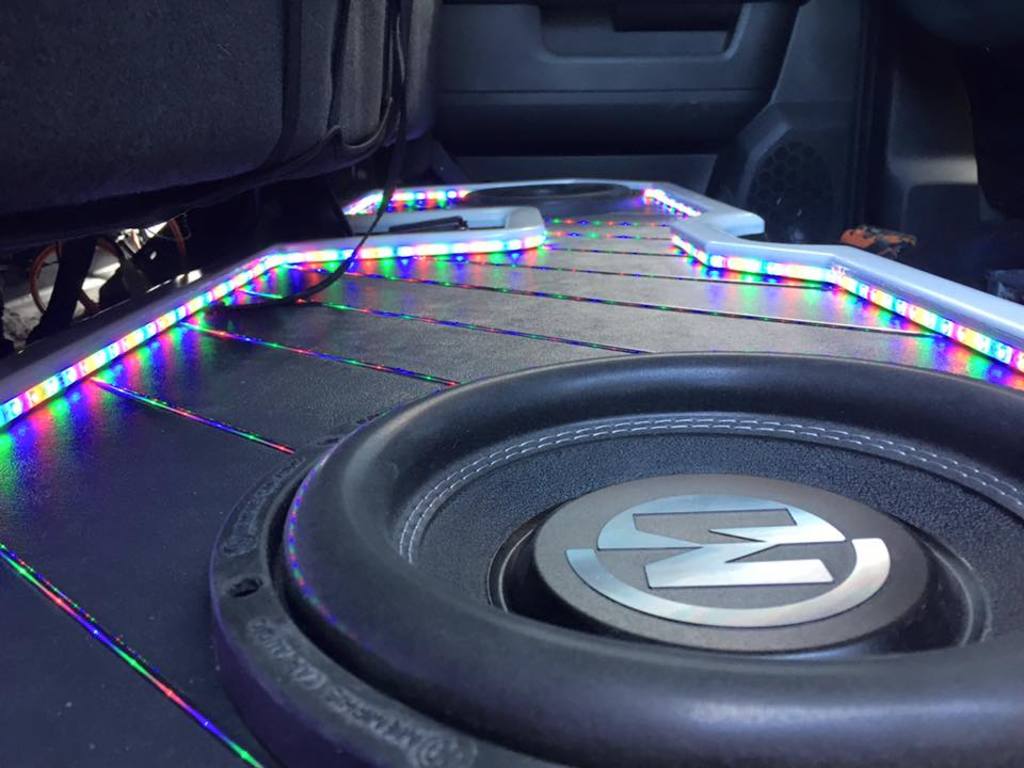 Do you love listening to your favorite tunes on the road, but feel dissatisfied with the sound quality of your existing car audio systems? Custom Sights & Sounds is your local source for new car audio installation. We're available to help customers throughout Port St. Lucie and the surrounding area get more from their car audio.
What sets us apart from other custom car audio companies serving the region? It's not just that we put quality workmanship and customer service first on every job. Our team also has a decade of experience as car audio installers, making our car audio shop your choice for knowledgeable and skilled professionals who can give you long-lasting results. Plus, we're fully insured for the work we do, providing you you with protection and peace of mind. Put your vehicle in our capable hands when you call or e-mail Custom Sights & Sounds today!
We install car stereo components including:
Speakers
Subwoofers
Amplifiers
Satellite radio
iPod integration
Bluetooth devices
CD players
And more!
No matter how tech-savvy you are and how much of a car audio upgrade you're seeking, Custom Sights & Sounds has you covered. From connecting mobile devices to your existing car stereo to installing components that will give you superior sound quality and volume, our pros will give you exactly what you're looking for. Plus, you can count on us to make the dash look great—almost like you drove the vehicle off the lot with these top-notch car audio systems already in place. When you're interested in attractive and high-performing results, put your trust in Custom Sights & Sounds.
Enjoy Smartphone Connectivity
In today's digital age, your smartphone may have a lot of media stored on it. Want to take advantage of those tunes while you're driving? Custom Sights & Sounds specializes in smoothly connecting smartphones, tablets, and other mobile devices to your car stereo systems. And it's not just about music. Connecting your phone to the car radio can also allow you to talk on the phone and text hands-free, helping you keep your eyes on the road. Learn more about the perks of car connectivity by calling now!
Install Superior Boat Speakers
Custom Sights & Sounds is also the Port St. Lucie area's source for marine stereo services. Do you want to listen to crystal-clear audio while taking your boat out on the water? Give us a call to discuss the boat speakers we have available. The crucial thing to keep in mind when it comes to marine audio is that those components have to be water-resistant. We have a variety of marine stereo systems for boats of all sizes, so don't hesitate to get in touch.
Call Today!
For more on what makes Custom Sights & Sounds your best bet for car audio installation, marine audio installation, and more in Port St. Lucie, call or e-mail us today. We offer free estimates, as well as a lifetime labor warranty, so you have nothing to lose by hiring our team. 
Mobile Audio
Amplifiers
Car Stereo
Car Audio Installer
Motorcycle Lighting
Car Speakers
Head units
Mobile Electronics
Motorcycle Audio