Ignition Interlock Devices
If you've been convicted of driving while intoxicated (DWI) or driving under the influence (DUI), you may now be required to have an ignition interlock device installed in your vehicle. Once you've been mandated by the court to have an interlock system put in your car, you'll need to contact a skilled specialist for installation. In Port St. Lucie and the surrounding region, you can count on Custom Sights & Sounds to get the job done right. We put quality workmanship first. Call now! 
How Do Ignition Interlocks Work?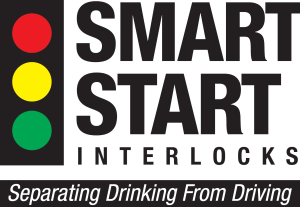 Your interlock device will be installed near the dashboard, and will function almost like the Breathalyzer tests given by police. In the case of ignition interlock, you'll be unable to start your car without first demonstrating that your blood alcohol concentration is below the preprogrammed, approved level. Ignition interlocks may also randomly ask for retests while the car is in operation, to ensure you're not attempting to trick the device by having someone else blow into it. 
Ignition interlock devices allow you to maintain use of your vehicle—and the autonomy that comes along with your driver's license—while keeping you from endangering your own safety or the safety of others by driving under the influence. You'll be able to get to work, take care of family obligations, and pursue treatment without undue hardship. Having an ignition interlock device installed is a small price to pay compared to having your driver's license suspended. With Custom Sights & Sounds just a phone call away, you can get the interlock system installed promptly and properly.
Call Custom Sights & Sounds Today
At Custom Sights & Sounds, we'll prioritize proper installation, setup, and calibration of your new Smart Start interlock device. This may include recalibration as needed to comply with court mandates. Plus, our ignition interlock installation will be discreet, so your passengers need not know the device is present. With our experienced pros putting the Breathalyzer in the car, you can expect spotless future performance without calling extra attention to your past infractions. 
For more on ignition interlocks, including details about the regulations that affect Port St. Lucie–area drivers, call or e-mail us today. We'll carry out swift and accurate installation, complying with every rule the state of Florida has put in place while avoiding any damage to your vehicle's interior. Custom Sights & Sounds is proud to be fully insured, and to stand behind our Smart Start ignition interlock devices with a lifetime labor warranty. For an alcohol interlock device that will help you move forward past your DWI or DUI conviction, you've come to the right place. 
ignition interlock devices
ignition interlock
interlock breathalyzer